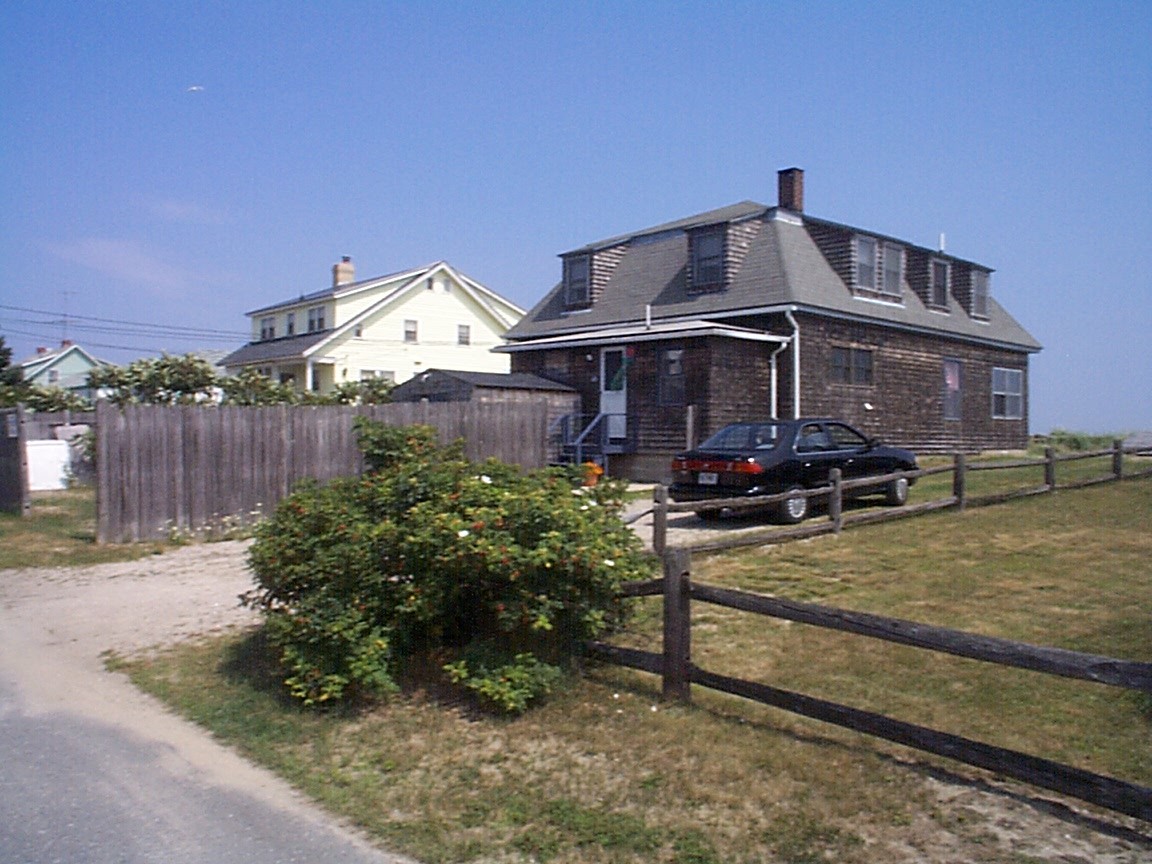 I am a US senior citizen that has chosen Jamaica, and the Negril area, to reside in since 2001. I do not believe a breakwater is the right solution for Negril Beach. My opinion is derived from living in a beach front home, shown here, for 28.5 years on a six mile sandy beach in Kenney Shores, Saco Maine that had a breakwater/jetty constructed at one end of the beach in the community of Camp Ellis, Saco Maine.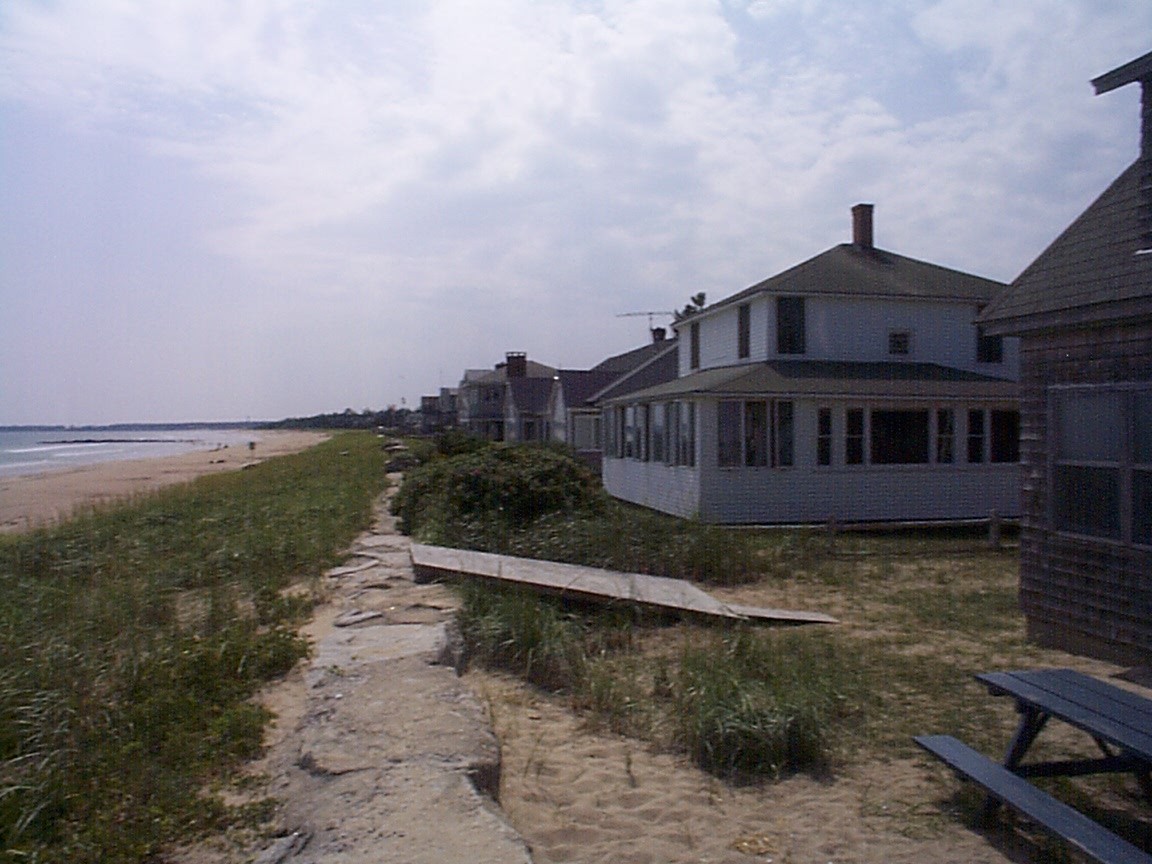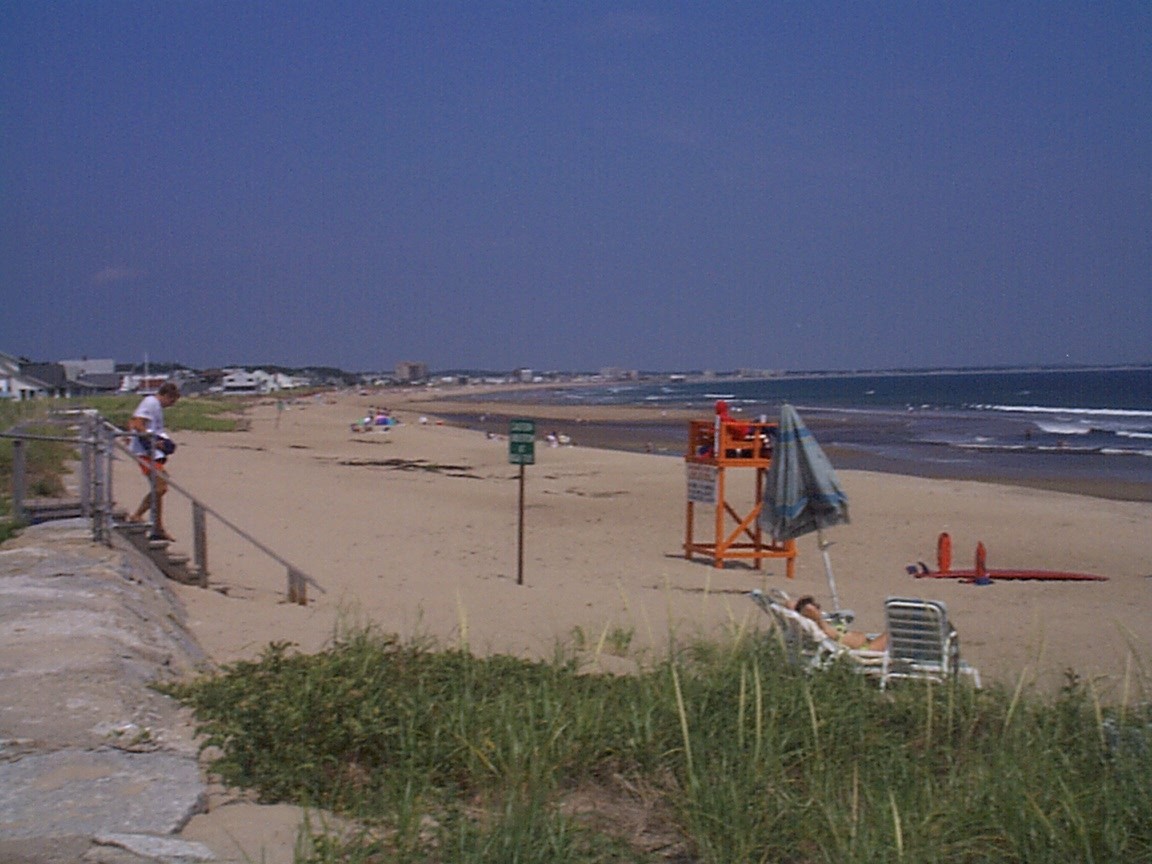 Every time there was a major storm a part of the community of Camp Ellis, streets, houses, etc where eroded, or washed into the ocean. The Town of Saco added large boulders along the area that was getting the major portion of the destruction, but the derision problem, and destruction still continues due to what many believe is the breakwater/jetty that was built many years ago.
Camp Ellis Beach
"
You can see the effects of time and erosion at Camp Ellis Beach, a seaside community in Saco at the mouth of the Saco River.
The beach at Camp Ellis is nearly gone, eroded away by natural forces of storms and the man-made forces of the breakwater, or jetty, that juts out into Saco Bay. The disappearing beach has been replaced with an extensive seawall of granite blocks extending northward from the jetty. While you won't find much beach here, you may still enjoy the walk along the long breakwater out to sea." - Quoted from Visit Maine.com at this link:
http://www.visitmaine.com/things-to-do/recreation-areas/camp-ellis-beach
"The area of Camp Ellis beach within about 2,500 feet of the jetty has experienced severe erosion
over the past several decades, with losses of over 30 homes and property, roadways, and public and private infrastructure." - Quoted from Section 111 Shore Damage Mitigation Project Draft Decision Document and Environmental Assessment Including Finding of No Significant Impact and Section 404(b)(1) Evaluation - Saco River and Camp Ellis Beach, Saco Maine - You can view quoted report at this link:
http://www.nae.usace.army.mil/Portals/74/docs/Topics/CampEllis/MainReportDRAFT.pdf
Google Images of Camp Ellis Breakwater, and surrounding area
at this link:
https://www.google.com/search?q=camp+ellis+maine+break+water&tbm=isch&tbo=u&source=univ&sa=X&ei=xN-VU9GxG63KsQTkmICQDw&ved=0CEEQ7Ak&biw=1280&bih=626
During my time living there, they dredged and added sand offshore so that the currents would carry it onto the beach, planted dung grass along the beach, made walk ways through the dune grass, and kept people off the dune grass. This did a lot to help beach erosion to a large part of the six mile sandy beach in Saco, and Old Orchard Beach, and Scarborough, except where the breakwater was constructed in Camp Ellis.

Negril building laws should be strengthened and property owners should not be allowed to build structures, and were possible remove structures from Negril Beach, and the great morass. In my opinion, there should not be any breakwaters built in Negril at this time. Beach nourishment should be the way to go with significant efforts made to restore the Negril Great Morass, and Negril Coral Reef. This would provide needed time to correct other environmental issues causing beach erosion. I share the information about breakwater/jetty in Camp Ellis Maine in hopes that a similar situation is not created by the Negril Breakwater Project that could possibly create greater Negril Beach erosion to the areas adjacent to the two proposed Breakwaters that will not be protected by their construction.

If you would like additional information about the Camp Ellis Maine breakwater/jetty you can do a Google search at this link: https://www.google.com.jm/?gws_rd=cr&ei=AOyVU_LrC6jesASFjYHABQ#q=camp+ellis+maine+break+water

Additional Remembering Hurricane Ivan 2004 Photo Galleries can be access at this link: index.shtml#HurricaneIvan2004